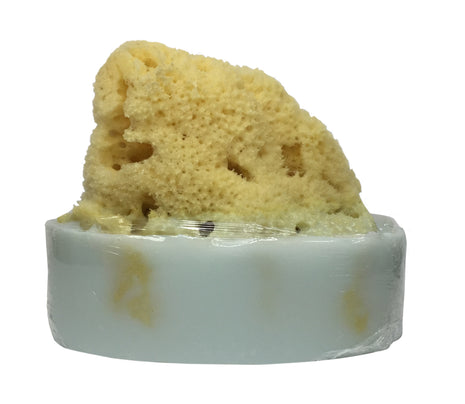 Aegean Sea Soap with Embedded Sea Sponge
This soap is made with Goat's Milk, Honey, and Olive Oil. The natural sea sponge is embedded all the way through the soap, creating a natural combination for exfoliating and moisturizing.
To use, simply wet the soap and sponge combination. Hold the soap and put the sponge against your skin. Start rubbing with a little pressure until the soap lather starts to come through the sponge!