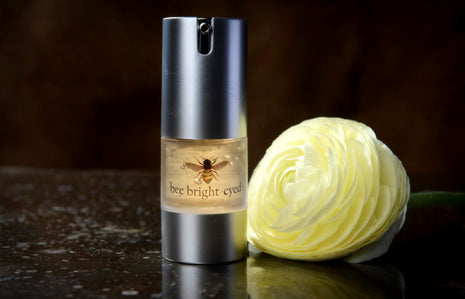 Bee Bright Eyed Eye Gel
A clear, oil free eye gel! Formulated with raw honey and peptides to help reduce circles from under the eyes and reinforce firmness and tone around the eye area.

One to two applications daily will brighten the skin around the eyes to give while reducing the appearance of dark circles and puffiness.

Once opened, this item may not be returned.
15 mL