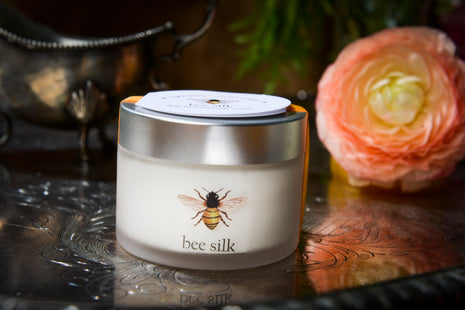 Bee Silk Deep Moisturizing Cream
Beeline Skin Care's #1 seller,Bee Silk is a luxuriously rich restorative cream. Over 98% natural and rich in emollients. Thick, long lasting and capable of moisturizing the driest skin.

Contains Honey and Royal Jelly. Lightly Scented with an essential oil blend called "Nectar of the Bees" which consists of: Bergamot, Lavender, Rose, Ylang Ylang, Geranium, Neroli, Chamomile and Pink Grapefruit.

Once opened, this item may not be returned.
4 ounces