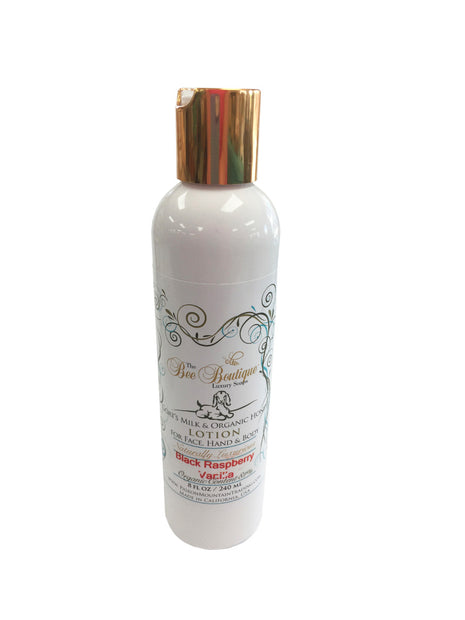 Black Raspberry Vanilla Luxury Lotion
This lotion is made with Goat's Milk and Honey, then topped off with a black raspberry vanilla scent. It is luxurious, nourishing, hydrating, and super rich.
Try one scent, or try them all...you won't be disappointed!
Available in an 8 ounce bottle or 2 ounce tube.