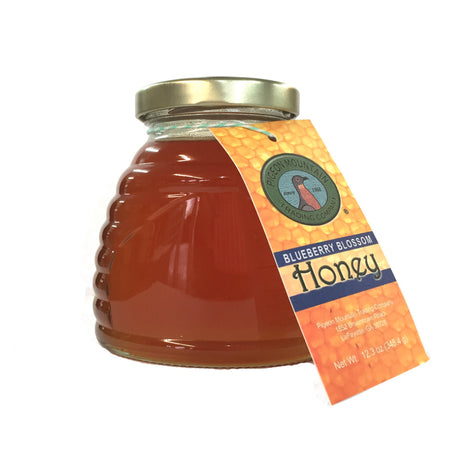 Blueberry Blossom Honey
Glass jars of honey are NOT ELIGIBLE for free shipping. They often break during shipping, so customer assumes risk.
Despite its name, this honey does not taste like blueberries! It is made from the blossoms found on blueberry plants. It is medium-dark honey in color with a subtle fruity flavor.
Available in four sizes.