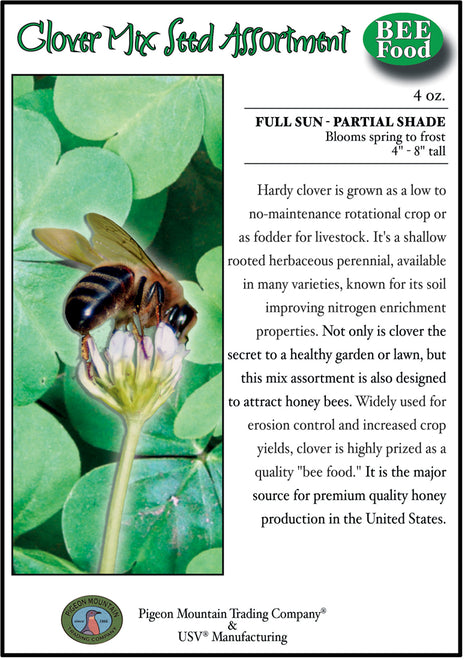 Bulk Seeds
If you need more than just a packet of seeds...buy them in bulk. We sell two types of bulk seeds: buckwheat and clover. Both are sold by the pound, so you can buy as many as you need! Buckwheat is great to plant in early spring and late fall, and it supplies food for bees when nectar can be scare. Clover is a no-maintenance rotation crop that the bees love! Your bulk clover includes Yucchi Arrowleaf, WhiteDutch, Bigbee Berseen, Crimson, and Yellow Sweet.
If you prefer to "mix and match" your clover, please call the store.
Seeds are sold by the pound.