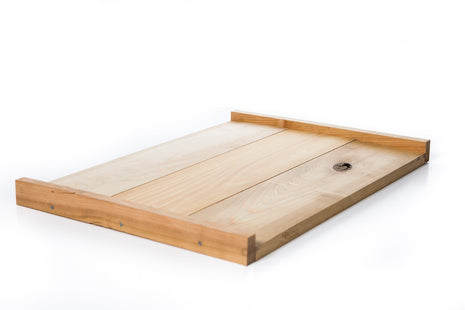 Flat Cover
A flat cover, which can be used with or without metal, allows you to push hives together during the winter to help keep them warm. The cover only extends over the front and back of the hive, so you can have them sit side by side.
Made of 3/4" Cypress lumber.
Available in two sizes and comes assembled and unassembled.
If you select "assembled," please note that it will take 2-3 days to assemble before item ships.