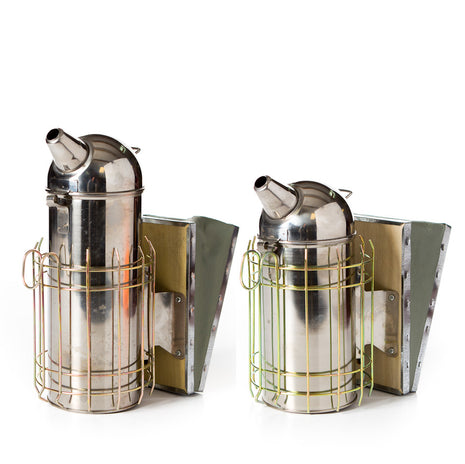 Heavy-Duty Bee Smokers
This Pigeon Mountain Brand™ heavy-duty bee smoker is made of high-quality stainless steel with the addition of heavy-duty construction elements. Perfect for the large scale beekeeper with lots of hives.
Available in large and extra large, with the option of a removable or non-removable fire box.
Extra large is 4" x 9".
Large is 4" x 7.5".