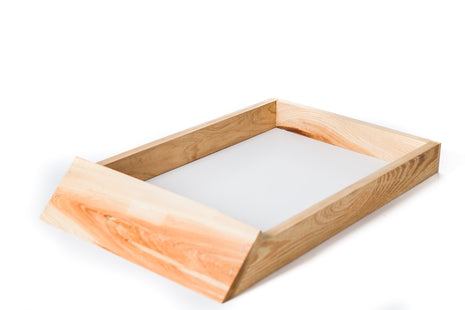 Hive Stand
A hive stand raises the hive off the ground and protects the bottom board from moisture. The front also provides a landing board for bees returning to the hive that are loaded down with nectar.
Made of 3/4" Cypress wood.
Available in three sizes and comes assembled or unassembled.
If you select "assembled," please note that it will take 2-3 days to assemble before item ships.