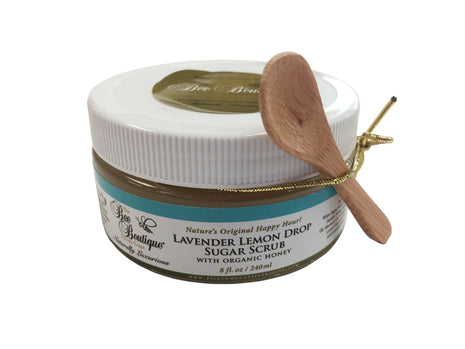 Lavender Lemon Drop Sugar Scrub
Lemon Drops are great for happy hour, but adding lavender makes is great for "Nature's Original Happy Hour"!
Our most popular scrub is a gentle yet effective sugar scrub that leaves skin looking renewed and feeling refreshed. It's made with lemon essential oil and real lemon zest, -- a powerful antioxidant that cleanses and purifies the skin and body. Jojoba oil and Vitamin E are added for their moisturizing and anti-inflammatory benefits leaving skin soothed and refreshed.
8oz.