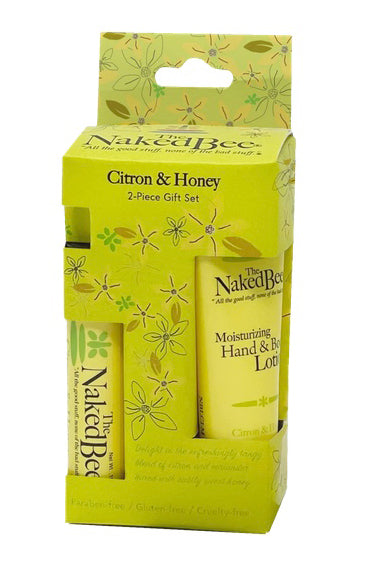 Naked Bee Pocket Pack
This is a great "start kit" for someone interested in The Naked Bee! It is also a great gift item. Each pack includes:
(1) 1.5 oz. Hand & Body Lotion
(1) USDA Organic Lip balm

Available in four scents.

Citron & Honey – a refreshingly tangy blend of citron and coriander mixed with subtly sweet honey.
Coconut & Honey – a delightfully soft scent of coconut mixed with the subtly sweet scent of honey.
Lavender & Beeswax Absolute – a gently scented blend of Bulgarian Lavender and Ylang Ylang essential oils.
Vanilla, Rose & Honey – a delicate rose water blended with warm vanilla and honey.