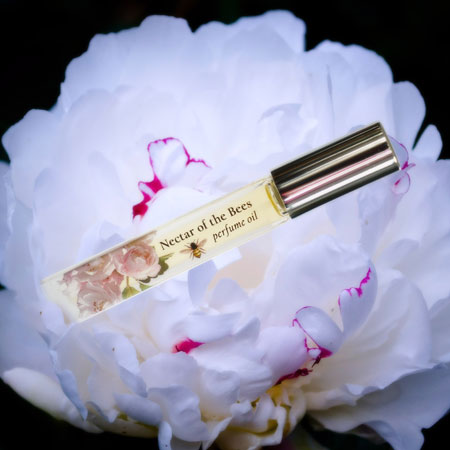 Nectar of the Bees Perfume Oil
Perfume oils are an ancient tradition: Egyptians, Romans, and Ancient Greeks made perfume using oil. The scent is longer lasting and light to the touch.
The scent is inspired by Spring and nature coming to life: delicate citrus top notes, clean, fresh middle notes of lavender an geranium finished with the warm hues of Rose and Ylang Ylang. This combination of essential oils is sure to relax.

Once opened, this item may not be returned.
10 mL