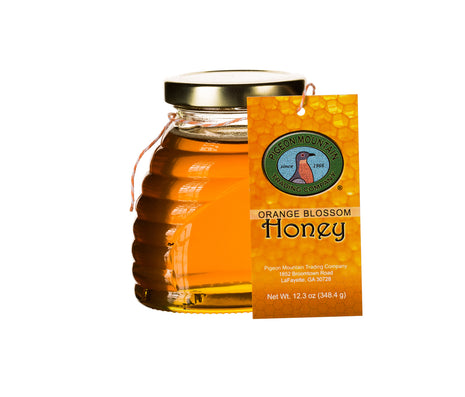 Orange Blossom Honey
Glass jars of honey are NOT ELIGIBLE for free shipping. They often break during shipping, so customer assumes risk.
Enjoy a hint of the orange groves at your table. Honey bees collect the fragrant nectar of the blossoming orange groves of Florida in the early spring. Orange Blossom Honey's unique fragrance makes it an unforgettable honey.
Available in four sizes.