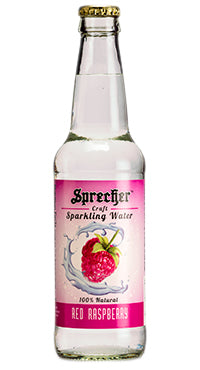 Red Raspberry Sparkling Water
Farmers market fresh. Our Red Raspberry sparkling water smells and tastes just like freshly picked juicy ripe red raspberries: hints of sweetness balanced by a smidgen of tart. Just the right amount of carbonation make this thirst-quenching water the perfect hydrator all year long.
24 bottles per case. Not eligible for free shipping.