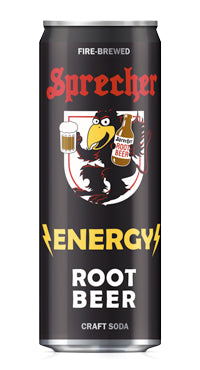 Root Beer Energy Drink
Introducing the first Energy Root Beer in a slim can! This Award Winning Fire Brewed Root Beer made with raw Wisconsin Honey adds a little kick with caffeine to bring that extra jolt you need whether it is an afternoon treat or a weekend pick me up.
24 cans per case.
Not eligible for free shipping.