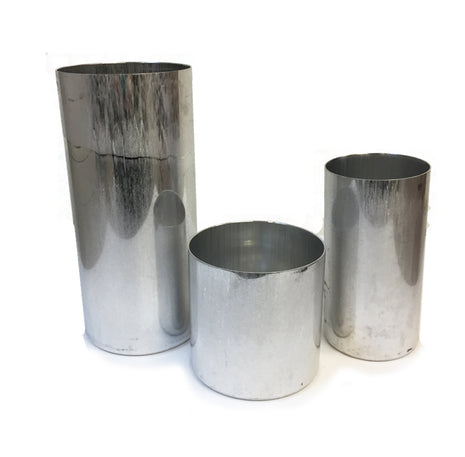 Seamless Aluminum Candle Mold
Constructed of a highly durable and rigid aluminum. The bottom of the mold (top of the candle) has a slight concave shape to contain the initial melt pool once the candle is lit. A wick hole is already present in the mold.
Available in three sizes. Small is 3" x 6". Medium is 4" x 4". Large is 4" x 9".