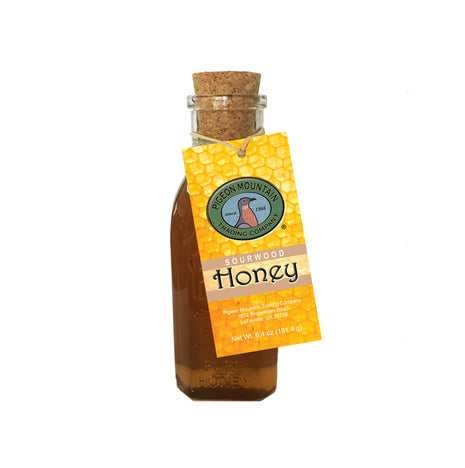 Sourwood Honey
Glass jars of honey are NOT ELIGIBLE for free shipping. They often break during shipping, so customer assumes risk.
The Sourwood tree is also called the Lily of the Valley tree or the Appalachian Lily tree. Sourwood is most abundant in the mountains of North Georgia and Western North Carolina and blooms in late June through the month of July, during a period when few other flowers are blooming. Sourwood Honey is extra-light to light amber color, rather aromatic, and has a distinctive rich honey flavor. This thick honey is sure to become a favorite!
Available in four sizes.