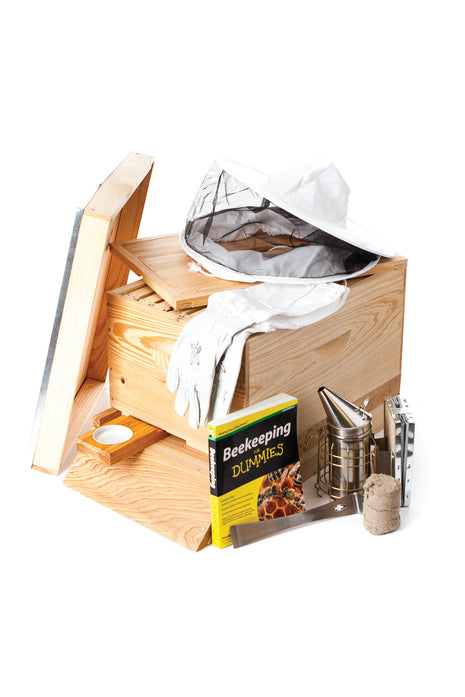 Standard Hive Kit
This item is not eligible for free shipping.
This deluxe hive kit has everything that comes with the standard hive kit, plus an extra super! The deluxe hive kit contains:
One hive stand
One hive body
One bottom board
One Boardman feeder
One inner cover
One entrance reducer
One telescope cover with metal
Eight/Ten 9-1/8" frames
Eight/Ten 8-1/2" plastic foundations
"Beekeeping for Dummies" book
One 3.15 x 6.1 smoker
One package smoker fuel
One 10" steel hive tool
One hat and veil combo
One pair of non-ventilated gloves
One set of instructions and nails
This product comes in a 10-frame or 8-frame, assembled and unassembled.
If you select "assembled," please note that it will take 2-3 days to assemble before item ships.
This item is shipped in two boxes.