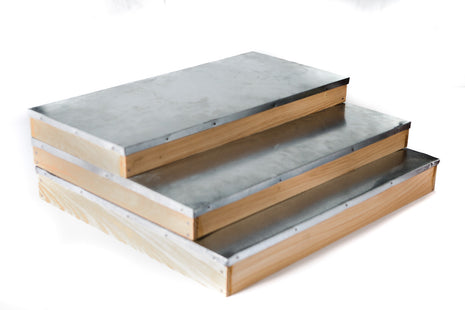 Telescoping Cover With Metal
A galvanized piece of metal adds longevity to our Cypress telescope cover. The heavy-duty galvanized metal top has all four edges turned down to protect the edges of the wood. This cover telescopes down over the inner cover and a portion of the top super. Designed not to blow off on windy days.
Available in three sizes and comes assembled or unassembled.
If you select "assembled," please note that it will take 2-3 days to assemble before item ships.