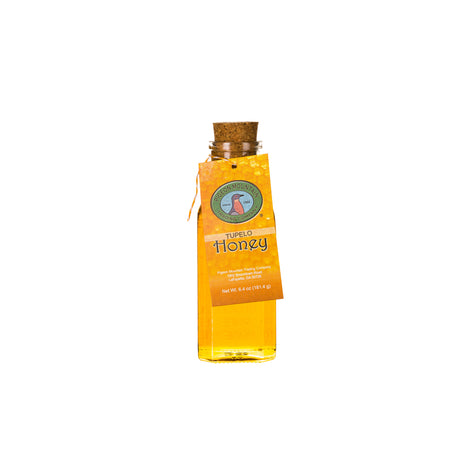 Tupelo Honey
Glass jars of honey are NOT ELIGIBLE for free shipping. They often break during shipping, so customer assumes risk.
In case you aren't sure, Tupelo Honey does not originate from Tupelo, Mississippi! This honey comes from the nectar of the Tupelo tree, which grows along rivers and creeks in South Georgia and Florida. Tupelo Honey is white or extra light amber honey with a mild, unique flavor.
Available in four sizes.