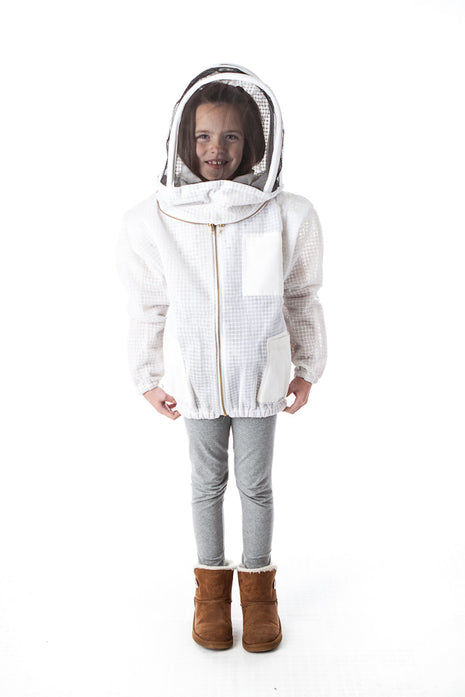 Ventilated Front Open Bee Jacket for Kids
Just like the Pigeon Mountain Brand™ professional quality, ventilated bee wear for adults, our children's ventilated bee wear is made of two mesh layers to keep kids cool and protected. Available in sizes YXS, YS, and YL.
Comes with a fencing hood only.