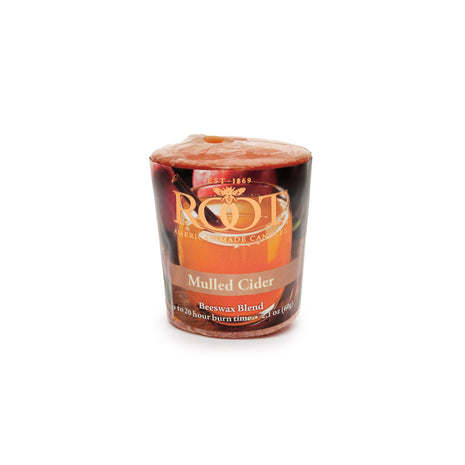 Votive Candles in Seasonal Scents
Our seasonal scented candles are great for each season of the year -- or anytime you want! Made with Root's proprietary natural beeswax blend using pure essential oil fragrances and an all-natural cotton wick. Root Votives produce a long-lasting 20 hour burn with a rich sensory experience. Root's 2 oz. votives are individually wrapped to protect their smooth satin finish.
Made in USA.
14 fragrances available.