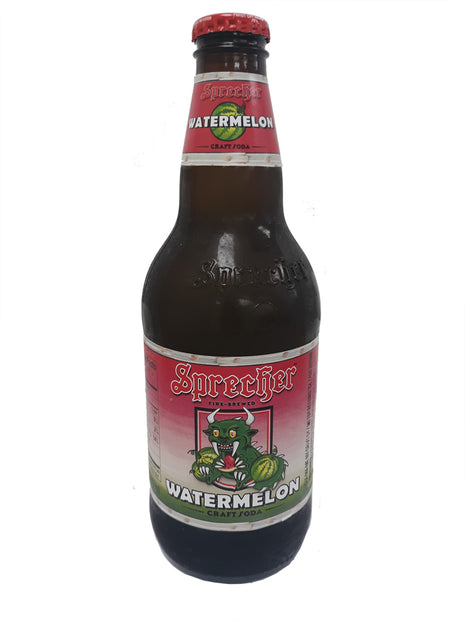 Watermelon Gourmet Soda
Sprecher Brewing Company's Watermelon soda will wake up your nose with a watermelon bouquet reminiscent of juicy watermelons. Sipping this mildly carbonated beverage you'll enjoy mouthfuls of refreshing "just sweet enough" watermelon flavors. Made with Wisconsin honey and natural flavors. On the label is the famous and feared Hodag, a creature only found in northern Wisconsin. Lore has it that the Hodag likes nothing better than real watermelons. Beware when drinking this soda. A Hodag might be stalking you!
24 bottles per case.
Not eligible for free shipping.