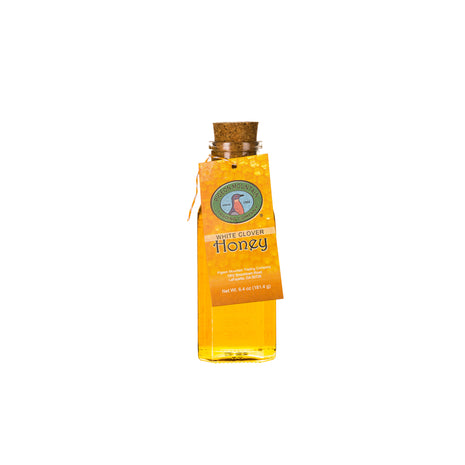 Clover Honey
Glass jars of honey are NOT ELIGIBLE for free shipping. They often break during shipping, so customer assumes risk.
Clovers contribute more to honey production in the United States than any other group of plants. This honey has a sweet, flowery flavor and a pleasing mild taste.
Available in five sizes.